Each track is a 20 minute combination of natural elements and deep drones that slowly build and transform before fading away. They can be seamlessly faded between or looped to create over 2 hours of original hypnotic content. Serenity Cycle is most effective when listened to on a full sized stereo system capable of reproducing the bass frequencies. If you're listening on a laptop or mobile device please consider using headphones.
---
Among the Trees

Serenity Cycle

1:01

Under the Moonlight

Serenity Cycle

1:01

The Passing of a Storm

Serenity Cycle

1:00

Where the Seashore Meets Eternity

Serenity Cycle

1:05

Adrift on the Waves

Serenity Cycle

1:01

A World Below the Waves

Serenity Cycle

1:01
---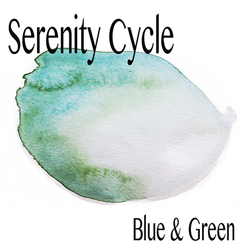 Serenity Cycle was formed out of a necessity for something different. The concept behind the tracks is simple, a sonic journey through natural elements. The addition of deep vocal drones and singing bowls adds another layer to create a wall of sound that removes the listener from their current place in time and relocates them back into their own consciousness. Including subliminal use of the Solfreggio frequencies, which have been used in sacred music for over 1000 years to promote a balance of energy and keep your body, mind, and spirit in perfect harmony. These tracks have been used for purposes such as, meditation, savasana, relaxation, guided therapy, yoga, or for when you just need to tune the busy world out and take a sonic journey.